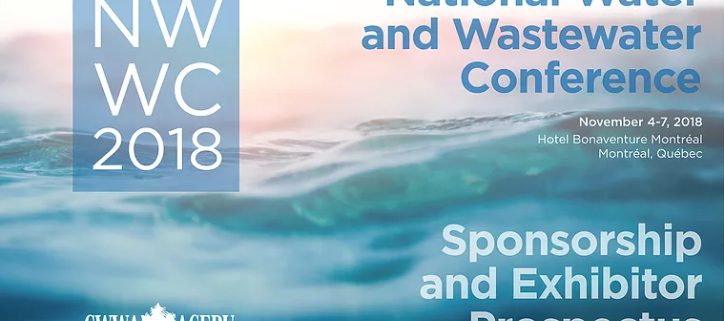 National Water and Wastewater Conference
This will be the fourth in our National Water and Wastewater Conference series. Merging all aspects of water management – from wastewater to drinking water to water and wastewater research to utility and infrastructure challenges, this event is a truly unique event that fosters national dialogue on the most important national water issues.
​
The 2016 event hosted nearly 500 delegates, with up to 6 parallel sessions, several keynote presentations and amazing social and networking events. The 2017 Event was smaller, but delegates raved about not only the superb technical program but also the amazing networking and social events.
​
Be sure to mark your calendar and plan to attend.
NOVEMBER 4 – Registration and Opening Reception
NOVEMBER 5 – Opening Plenary and Technical Sessions
NOVEMBER 6 – Technical sessions and evening Conference Party
​
NOVEMBER 7 – half day of technical sessions and Lunch featuring closing remarks
The preliminary Conference Program tells you everything you need to know to plan your attendance and time in Montreal.
​
We are also pleased to share the preliminary technical program, which shows potential delegates our invited speakers. We are still finalising some sessions, but watch for updates as we are constantly refining the program.
Register Today
Online registration is now open.
​
Online registration is now open, providing you a quick and easy way to ensure your place at this exciting event.
​
Register for our Specialty Workshop "Canada: Leading the Way to Smart Water" at the same place.
​
​
The National Water and Wastewater Conference is
THE place to market your products and services
Sponsorship and the exhibit will put you in touch with our elite range of delegates, offering a number of benefits.
Sponsorship and exhibitor opportunities are now available. Download our complete prospectus, and secure your place at this one of a kind event.
Discover Montreal
Incredible entertainment, historic architecture, glorious food, vibrant culture and a night life that never stops: Montréal has it all, but where to start? Ask any local about where to find the best espresso or most authentic poutine and you'll get 10 different answers, but when it comes to the fundamentals of getting to know Montréal, several attractions and activities stand out. From the fresh air and city views of Mount Royal to late-night carousing, put these on your to-do-in-Montréal list.