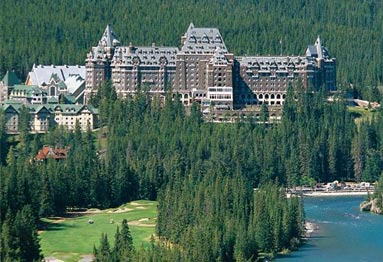 About RemTech – 18 Years of Excellence
The Remediation Technologies Symposium 2019 (RemTech™ 2019) is the premier remediation technology transfer event for environmental professionals, encompassing the latest innovations in soil and groundwater remediation.
Building on the overwhelming success of last year's event, RemTech™ 2019 is expected to exceed the standards set by its predecessor. Offering a larger, more diversified program, with additional keynote speeches and networking sessions, this is an event you won't want to miss!
Considerable work is conducted in the field of contamination remediation and industrial pollutant treatments. RemTech™ 2019 provides a forum for industry experts to present these leading edge technologies. Co-sponsors and participating organizations include government, academic institutions, and private sector organizations active in site remediation, research and application.
Who Should Attend?
Attendance at RemTech™ 2018 is highly recommended for all industry sectors that have a professional interest in the remediation of contaminated sites including:
Engineering Firms, Drilling Companies, Pipeline Companies, Natural Gas Producers, Energy Marketers, Environmental Consulting Firms, Land Developers, Governmental/Regulatory Bodies, Aboriginal Groups, Oil and Gas Service Companies, Law Firms, Financiers, Mining Companies, Waste Brokers and Managers, etc…
About the Host
Established in 1987, the Environmental Services Association of Alberta (ESAA) is one of Canada's leading business associations with over 230 member companies. Dedicated to building a strong environmental industry, ESAA is an industry association with a business approach in providing programs that lead to its members' corporate success. Visit our website for more information: www.esaa.org
Symposium Program
The three-day technical program will consist of a minimum of 70 platform presentations grouped into sessions chaired by leaders in environmental remediation research and application. Additional workshops are also planned.
The program will be developed from abstracts collected from across North America. A full listing of abstracts and presenter biographies will be available in the near future.
Some areas and case studies being covered in the presentations will include:
In-Situ Treatment Methods, Ex-Situ Treatment Methods, Biological Treatment, Non-Biological Treatment, Thermal Desorption, Encapsulation, Natural Attenuation, Multi-Phase Extraction, Solar Detoxification, Electrochemical Remediation, Pre-Treatment Considerations, Phytoremediation, Environmental Management, Hydrocarbon and Salt Contamination, Stabilization and Containment, Commercial Situations, Membrane Technology, Unique and Challenging Locations
In addition to the detailed technical program, RemTech™ 2019 will also include various networking sessions, keynote speakers, a welcoming reception and an expanded commercial exhibition area.